全部
全部
产品管理
新闻资讯
介绍内容
企业网点
常见问题
企业视频
企业图册
Chain conveyor is mainly used for conveying various kinds of pulp board, and waste paper in bulk and in bundles which can be horizontal conveyor or inclined conveyor(<30°). Intended particularly for loading of waste paper (loose or in bales) or chemical pulp into a pulper.
The air cushion headbox consists of a square taper tube device, evener roll device, top lip plate adjusting device, box body, control system, spraying device, air path system, etc. The headbox is designed with customer performance parameters, which can ensure work performance. Can increase the sizing pressure to meet the requirements of medium and high speed paper machines.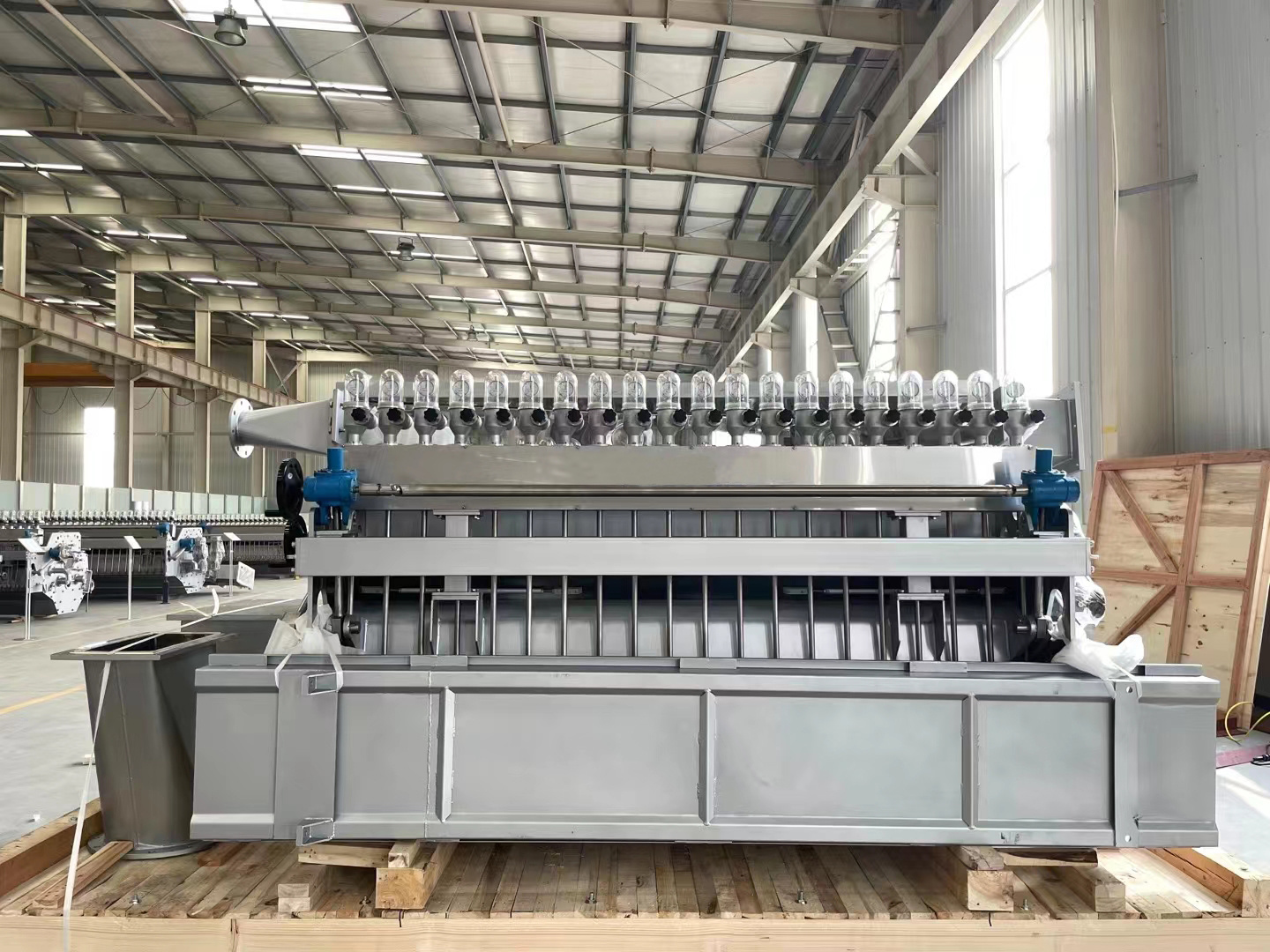 The hydraulic headbox (hydraulic full-flow air cushion combined headbox) is suitable for paper machines with a speed of 350-1500m/min. The pulp flows from the conical stock distribution main pipe through a group of tube bundles with small diameters and step changes, and enters the Stabilizing room, there is an attenuation room above the stabilizing room.